Free oil with every major honda service dubai, saving you upto 300 AED !
At Honda Service, we are committed to providing you with top-quality honda service dubai & Honda repair to help you to maintain the lifespan of your car and keep you on the road. Our friendly honda servicing expert team will provide you with an honest and straightforward service every time, no matter what model or condition your vehicle is in.
We offer three levels of services depending on your requirements and monthly mileage - Basic Honda Service Dubai, Full Honda Service Dubai, and Major Honda Service Dubai. Our 49-point Basic honda service dubai has been designed for high mileage car users who require more frequent servicing on their vehicle at every 7000-10000 kilometres or every three months, whichever comes first. During this service, we will carry out an oil and oil filter change, top-up any essential fluid, and check the suspension and steering on your vehicle as well as a carrying out a full health check.
Our full Honda service dubai is a comprehensive service designed to be carried out at every 10000-15000 kilometres or every six months, whichever comes first. The 77-point check will identify any major signs of wear and tear, as well as topping up the brake fluid, steering fluid and coolant to keep your car in optimum condition and help you to avoid any issues on the road. Finally, our major Honda service Dubai covers all areas of essential car maintenance, as well as combining all of the checks from the basic and full-service plans. During a major honda service dubai, we will check all the parts which are recommended for replacement at every 15000-30000 kilometres or 12 months, whichever comes first-months, The major service includes, oil, oil filter, air filter, ac filter & spark plugs.
If you're not sure which honda service Dubai you require and would like to speak to one of our experienced service advisors then please call our twenty-four hours booking line at 800-BOOKING. Our friendly Honda Repair experts are on hand to offer car servicing advice and answer any questions you may have.
Our Major Honda Service Dubai
Honda Service Dubai
Honda fuel injection service
Honda cooling and healing service
Honda electric system service
Honda wheel balancing
Honda suspension alignment
Honda suspension checkup
Honda suspension upgrade
360 Degree health checkup
AC Gas Topup
Power steering fluid service
Free Collection and Delivery
Honda Diagnostic
Honda Engine Diagnostic
Honda Emission Readiness
Honda GearBox Diagnostic
Full External Bodywork
Full Internal Bodywork
Accidental Service
Dents and Scratches
Brake Fluid Change
BrakePad Replacement
Brake Performance Service
Hand Brake Service
Full Body Painting Service
Scratch Painting Service
Car Polishing Service
Custom Painting
Premium Oil Service
Oil Filter Service
Oil Flushing
Fuel injection & cleaning service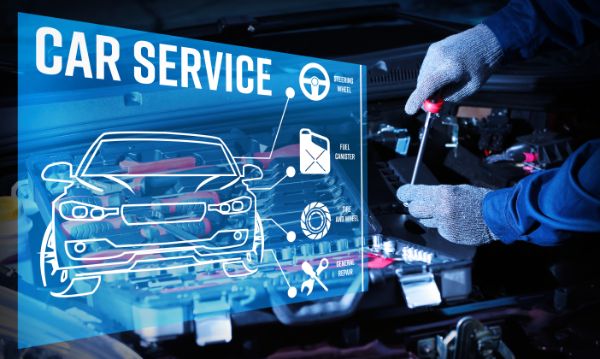 General
Honda

Service Dubai

Our General Honda Services Consist of Basic, Full and Major service packages. The Basic Service includes Tyre Check & Air Pressure, 360 Degree Health Check, Free Collection & Delivery and the labor charge to change the oil and filter. Our Full Service includes the basic service package plus A/C Gas Top Up, Power Steering Fluid, Brake Check, Windscreen Washer Fluid and the labor for the oil, oil filter & air filter change. The Major Service includes the full service package plus All Fluids Refilled, Full car wash and vacuum, Labor Charge for the oil filter, air filter, ac filter & spark plugs change, Computer Diagnostics Report and free Collection & Deliver. As an added bonus we are providing free 5w30 oil with every major service package saving you over 250 AED.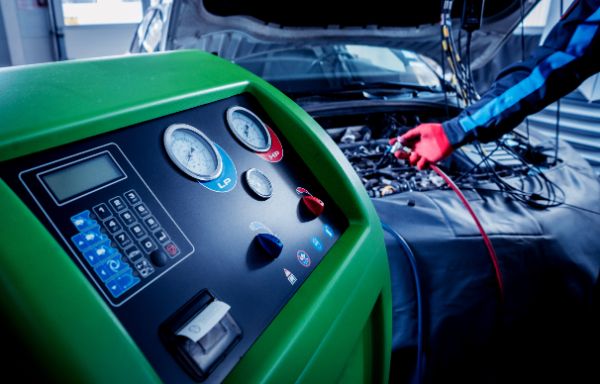 Honda
AC

Repair Dubai

In summer, your Honda AC will keep you and all your passengers cool and fresh. In winter, you want to be sure that you have great all-round visibility and your car air conditioning can assist by minimising the condensation on your car windows. You will also want to make sure that the air in your car is free from dust and pollen, so you always breathe fresh, clean air, whatever the season. Honda's ac system is designed to do all this and more. But it must be regularly serviced like any other frequently used system on your Honda. The ac system has many components. The main ones are ac compressor, ac evaporator and ac condenser. All car parts have a lifetime ranging from approximately 3 years to 8 years. They can break down and turn faulty at any time. We provide the full range of Honda AC Service, AC Maintenance and Honda AC Repair that you'd expect from a main dealer. Our highly trained, specialist Honda AC Servicing technicians are here to keep your car's air conditioning in peak condition all year round.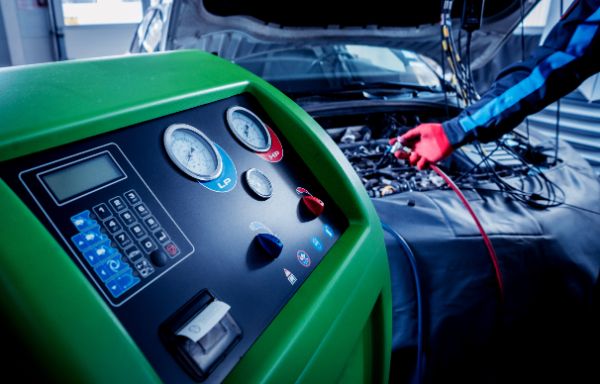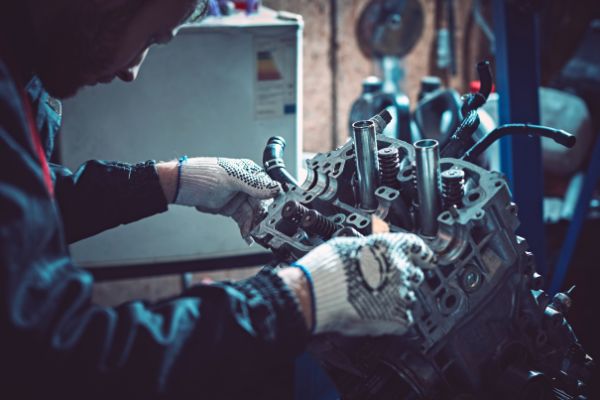 Honda
Engine

Service Dubai

If you have an illuminated check engine light on your dashboard, or you're concerned about a noise coming from your engine, then the Honda engine service at ServiceMyCar can help you. Our dedicated technicians will investigate and diagnose any issues with your engine to get you back on the road as quickly as possible. We can scan your car's ecu to see what fault codes are stored in current and intermittent faults.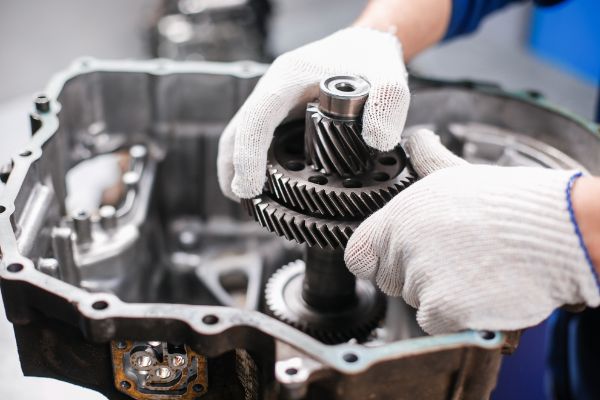 Honda
Gearbox / Transmission

Service Dubai

Are there strange noises when you change gears? Do your revs go sky high when you are driving and can you feel roughness and jerking when accelerating? If so, it's probably time to have a look at the transmission on your car. Our Honda gearbox/ transmission service technicians believe in providing a fast, quality, and reliable service every time. We have a team for Japanese car gearbox services, manual car gearboxes services and automatic car gearbox services which is available all year round. From transmission services to transmission overhauling, servicemycar can take care of any issues related to the gearbox for your car.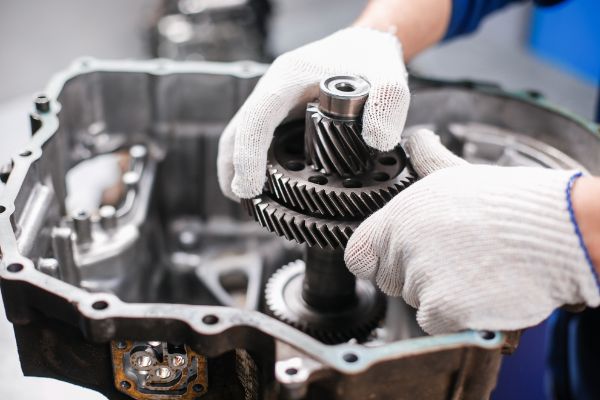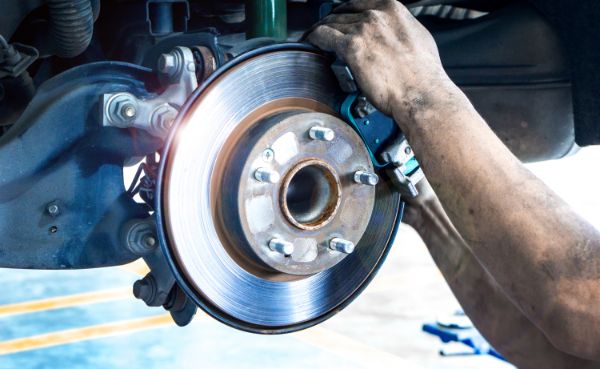 Honda
Brake

Service Dubai

If you're in between services and concerned about the condition of your car brakes, we provide a number of brake services at servicemycar across the entire UAE. From a brake check, brake pad change, brake discs change to a brake fluid service. Apart from these there is also a brake booster and a brake master cylinder which play a very important role in making sure your car brakes on time keeping you safe on the road. If any of the brake parts were to stop working or turn faulty, then this could leave you without brakes and result in a dangerous fatality. Our trained technicians will make sure they're in full working order to make sure you and your family remain safe on the road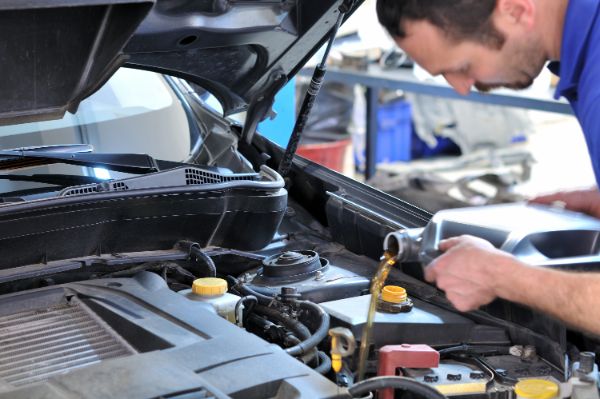 Honda
Oil

Service Dubai

Changing the oil in your Honda is key to maintaining a healthy and reliable engine. Car Oil is one of the most crucial components in your engine, helping to lubricate key components and maintain operating temperatures. Dirty and Old oil can even affect the mpg and efficiency of your car. If you are considering an oil change, why not upgrade to our General Service? Our General Service includes up to 47 additional checks, including wheels, tyres, brakes and steering and suspension, to ensure your car is safe and reliable.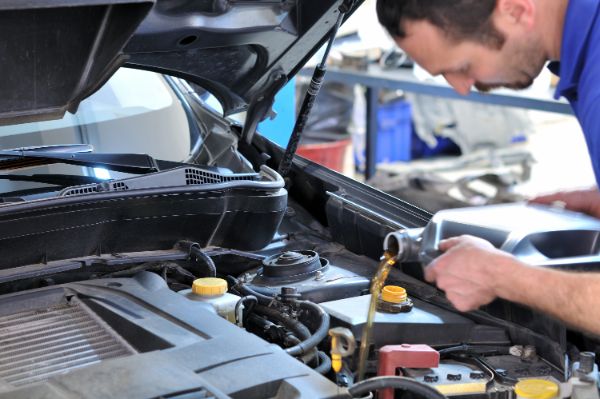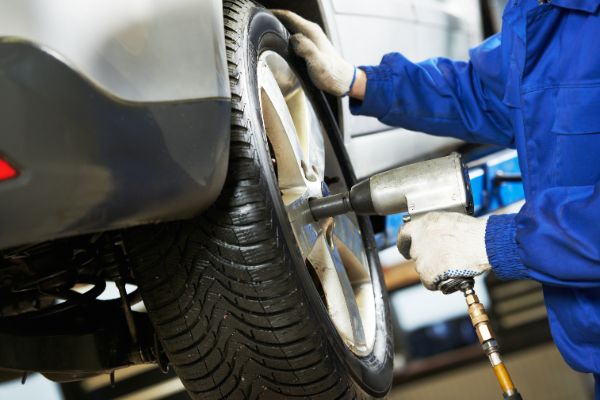 Honda
Tyre

Service Dubai

Our Honda tire service includes tyre repair at our locations, flat tire change to spare. We have multiple workshop locations across the UAE. Tyres come in all different brands and sizes. Please check the correct size you need on the side of the tyre and then check the speed rating which the manufacturer in this case honda recommends. We recommend you should check your tyre pressures once a month. The correct tyre pressure will dramatically reduce tyre wear and fuel consumption.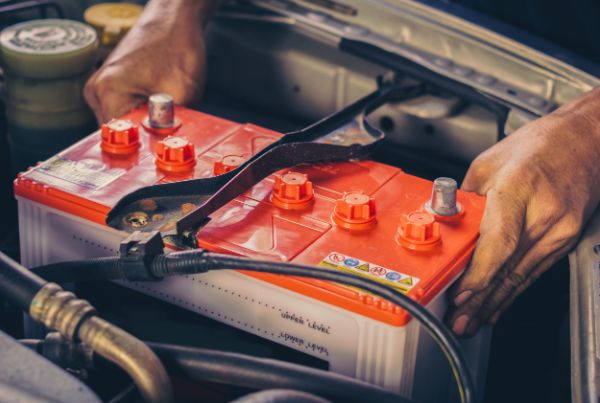 Honda
Battery

Service Dubai

We provide car jump start services and flat battery service for honda cars around Dubai. Our Patrol Can Be With You Within 45 Minutes And Help You to start your car. The Patrol Will Also Test & Print Out A Battery Report For you. Our Job Is To Get You Back On The Road As Soon As Possible. Get in touch now to choose a time that suits you, and we'll come out to your home or place of work to make sure your battery is well-maintained.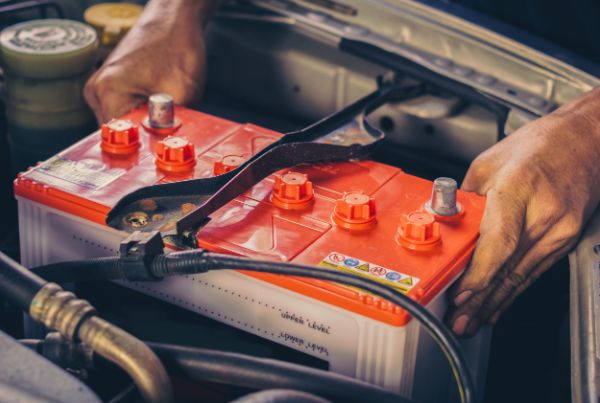 Car Service
Professional Car Servicing, Massive Savings on Main Dealer Prices & manufacturers warranty protection. Select any car service package and save up to 80%.


Car Repair
Need mechanical or bodywork repair? Get quote within 24hrs with cheaper than the agency price. Get a Quote Here



Roadside Assistance
Get 24 hours of Roadside Assistance in Dubai. We provide all kind of roadside assistance, including vehicle towing, flat tire, jump start and more.



Service Contract
Service contracts come in as they cover the costs of certain repairs. Get a Honda Service Contract and enjoy the benefits of reducing your servicing costs and enhancing the lifetime of your vehicle.
Car Detailing
Looking for the best car detailing & cleaning offers in Dubai? Our Services are Car Wash, Car Detailing, Tinting, Car Wrapping, Paint protection, etc.
Vehicle Renewal
Looking for a vehicle renewal in Dubai? Book you vehicle renewal & let us care about the process.


Flat Tyre
Flat Tyre? Our Patrol Can Be With You Within 45 Minutes And Help You Change Your Spare Tyre To Get You Back On The Road As Soon As Possible
Flat Battery
Flat Battery? Our Patrol Can Be With You Within 45 Minutes And Help You Start Your Car. The Patrol Will Also Test & Print Out A Battery Report For you.